What We Can Do to Help
There are over 37,787 veterans still on the streets.
Let's keep reminding people that we MUST take care of our brave in this land of the free.
Raise Awareness
If you are a veterans group, veteran-friendly organization or business and want to get involved, contact us here about founder Ken Leslie speaking to your group in person or via conference call.

Go to the Celebrity Advocate page and share their videos, images and pages with your friends. Thank these advocates for helping Veterans Matter!

Join your local Exchange Club to help host an 11/11 @ 7 Rally in your community.

Tell your friends they can donate via credit card just by texting "VETS" to 41444 or donate at this link.

If you are with the media, please consider breaking our story locally or nationally. If we are housing veterans in your area, there is likely quiet local heroes who are providing the funding.

If you are a Cumulus or other radio station visit our Broadcast Resources page for the campaign assets.
Fan, Ally or Advocate, we are glad you are called to join us!
Subscribe to Situation Report or Enlist to help house more homeless Heroes.
Thank you for connecting!
The fact that you are on this page already means that you care about veterans and want to connect with us. We have four levels of engagement: Just keeping up to date through the newsletter (Fans): Helping us get the word out (Allies): Donating or raising funds (Advocates): or you want to engage your company, veterans organization, club, post or service group (Organizational Advocates).
Whichever you choose, we are thrilled to have you join us in our mission to house as many homeless veterans as we can as fast as we can.
Working together is the best way for us to help those we serve. We want to Unite all who feel called to help homeless veterans into one cohesive force to successfully return more veterans to a home for the brave in the land of the free.
You can choose now which level of engagement you feel called to:
Fan: Fans are those who support our mission and want to keep up on the latest. In Facebook terms they are the people who "Like" our posts. We help our Fans keep up to date through our newsletter – the Situation Report. (Sit-Rep)
Ally: Allies are those who help us get the word out. In Facebook terms they "Share" our Social media posts, newsletters and updates. In addition to Sit-Rep we help them help us house more veterans by providing posts, updates, milestones, special events and images in advance so we can all do it in concert. As Allies they are expected to share in their spheres of influence, both social and real world.
Advocate: Advocates are those who share the mission like Allies, but also donate directly, raise funds or execute fundraisers in their social and real world spheres of influence. In Facebook terms these are the people who donate directly, hold Veterans Matter Facebook fundraisers online, or create real world fundraisers in their community.  We will provide advocates with the latest methods that other advocates are using to raise more money to help house more veterans as fast as we can.
Organizational Advocates are working "All-In" with us. We work with them directly to help to engage their company, Veterans group, or other organizations into the Veterans Matter mission by raising money and awareness.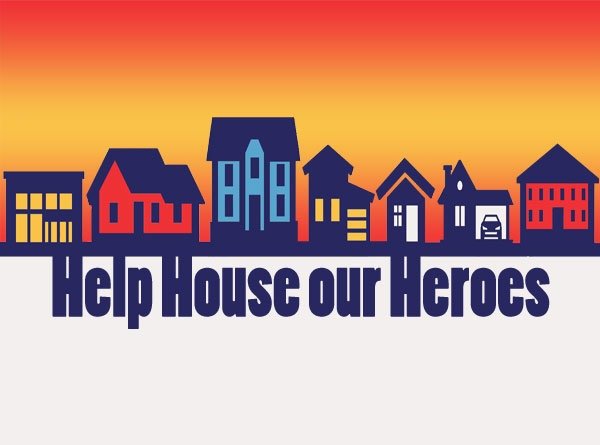 Do your shopping online?
Now you can donate to help get veterans off the streets while buying things you'd buy anyway! Choose to support 1Matters.org/ Veterans Matter through AmazonSmile and Amazon will donate 0.5% of your eligible purchases to Operation Greatest Need.
If eBay is more your style, you can browse items individuals are selling with a portion of the the sale being donated to help our veterans. And if you have something to sell, you can choose to donate any percentage of your sale to 1Matters.org!